On Sunday, July 29, we welcome Kristen Harlin – Criminal Justice and Mercy Ministries director. Kristen will lead us in worship.
Sunday, August 5
"My Rock and My Redeemer"     –
Sunday, August 12
"Go Ahead, Strike the Rock"     –
Sunday, August 19
"On This Rock"     –
Sunday, August 26
"Let Us Cry Out"
---
March 19th Sermon:                        Broken Hallelujahs – –
Matthew 25:31-40
To hear Sermon – Click on picture above.
April 17 —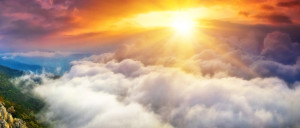 Are you living in fear? Frequently the first thing that messengers from God say is, "Do not be afraid!" The things of God can be really overwhelming, not to mention all the daily worries we carry. In Paul's final journey to Rome, he is pressed on all sides but remains calm, trusting and confident. What scares you? How do you keep your fears contained?
Acts 27:1-2, 18-19, 21-27, 33-36 and 1 John 4:11-12, 17-19