Ways You Can Serve
Monthly Mission Projects: Our Church is committed to being in mission. We do a monthly mission project. They vary throughout the year. In the recent months, we have written encouraging notes to all the students at our local elementary school, worked on the church grounds, volunteered together at the Food Bank, and collected food for Skyline Urban Ministries. This is a great way to serving our community and getting to know the people of our church better.
As we follow the recommendation limiting gatherings, we don't have any scheduled mission projects. We will get back to hands-on mission as soon as we can.
Until then, let's do what we can do!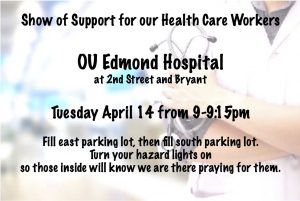 If you are able to get food/ medications or run an errand for someone not able to leave their house, let Trina know. If you are willing to send notes in the mail or call specific church members, let Trina know. We are still collecting 2nd hand jeans (any size, any condition) for Ice Angels Homeless Ministry. The youth are collecting hotel shampoos and conditioners. Consider baking bread for our visitors or cookies for Mobile Meals (freeze them until the proper time). On April 20, Mobile Meals will need 80 frozen meals to last our clients through another month. Pray for those in our community who are sick, hungry, and lonely.
Skyline Urban Ministry— Skyline is still providing groceries on a drive-through basis. A staff person goes to each car, finds out how many people are in their household, and an appropriate sized bag is brought out. If you are shopping or cleaning out your pantry, please consider contributing any non-perishable food items. They are specifically asking for rice, instant oatmeal, canned meat, and peanut butter. There will be a box outside the church, under the mailbox. available from April 13 through April 30.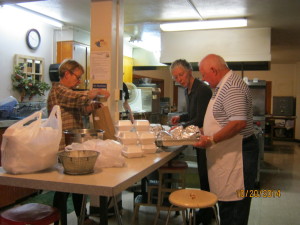 Mobile Meals: We cook and deliver meals to about 20 people every Monday morning. We can always use help with cooking, driving or helping deliver the meals. Contact Susan in the church office, 524-8428.
Arts Academy: We offer individual lessons in a variety of arts and music on Wednesday evenings, taught by talented high school and college students. We need help with transportation, coordination and supervision. To learn more contact Janet Basler at 229-3041.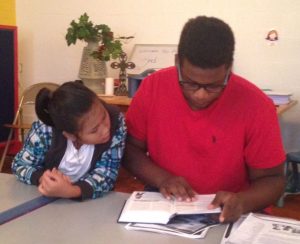 Whiz Kids Tutoring: On Thursday afternoons we provide one-on-one tutoring for children from Putnam Heights Academy who need help with their reading. Training is provided. You can change a child's life! Contact Janet Basler at 229-3041.
Children's Church: On Sunday mornings we provide Sunday School and a special Children's Church program for children in our area, most of whom come from refugee families. We need help with transportation, food, assisting with lessons, etc. Call Susan at 524-8428.
Sunday School Substitutes:  We are always looking for people who can fill in when our regular Children's and Youth Sunday School teachers are gone.  The teacher will provide you with all the materials you'll need and will greatly appreciate your willingness to serve in this important way.
Youth Sponsors:  Our youth group meets once a month on Sunday afternoons.  We need adults who are willing to be present and/or drive the church van to provide transportation for the youth.