Outdoor Worship— Sundays at 9:30am, we offer a shorter, family-friendly time of worship in the front yard of the church. We will video for Facebook. Bring your own lawn chair, sit 6 feet apart, wear a mask. In case of rain, we will meet in the Sanctuary (wearing masks, social distancing). 
---
Finding Peace in a Anxious World– 
Throughout October, w
e are starting a four-week worship series called "Finding Peace in an Anxious World." This series will focus on the Serenity Prayer and the book of Proverbs. It is based on the book 
Finding Peace in an Anxious World
, which was the United Methodist Women study for 2020. (How appropriate for this year, right?)
Can we experience peace even as our individual and congregational futures are uncertain? Can we find serenity even in the midst of COVID-19, virtual learning, job uncertainty, racial injustice, political division, and an economic recession? The answer is
YES
! 
May God grant us the serenity to accept the things we cannot change, the courage to do the things we can, and the wisdom to know the difference. Amen.
---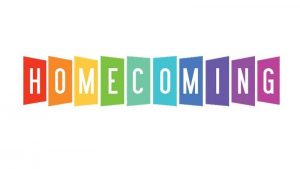 August and September we focused on the theme of Home. September 13, we celebrated Homecoming. We will hears from our member's talking about home. After the service, everyone enjoyed a Cuppie and Joe's cupcake. 
Watch our Homecoming video here:
https://vimeo.com/457531251
Some of our members reflect on our theme "Home." As you listen, remember that home is how God feels.
Video 1 on Home:
Video 2 on Home:
Video 3 on Home:
---
WORSHIP VIDEOS on the theme of Christian Mindfulness
May 2— As we move into the theme of Christian mindfulness, we are focusing on creating space for us to sit with God. You will see pictures of our members' sacred spaces. Scripture lesson is Gen 15: 9-18.
May 9— Worship today we listen for God's still, small voice. There is a wonderful clip of Dr. Amy Oden telling us how to find God in something small. Scripture reading is from I Kings 19: 1-4 and 9-15.
May 16— In worship we read together Psalm 5 and practice a breath prayer.
May 23— In worship, we will read together Acts 17:26-28, a sermon by Paul to the Athenians. He focuses on our connection with and through God saying, "For in God, we live and move and have our being." As a way to more fully ingest these words, Amy Oden will lead us in lectio divina with these verses of scripture.
May 31— 
This Pentecost, we read John 20:19-22 and open ourselves to receive the Holy Spirit. May the Holy Spirit transform our world
with heaven's electric power.
June 6— After a week of protests and division, we will focus on Jesus' command to love one another. How in the world do we do that? Music by Mariann Searle.
June 14— This was our first Sunday back together. We worshipped outside in front of the church. Our scripture reading was I Thessalonians 5:12-18, sermon was called "Always, Continually, and In All Circumstances."
https://vimeo.com/429040438
June 21—  Keep Awake from Matthew 25:1-13
June 28— Living Mindfully in our Ordinary Life from Romans 12:1-2
July 5—  A conversation on Christian Mindfulness. Special thanks to Brigette and Glen for bringing our message and Brett Payne for singing.
This is a video of Dr. Amy Oden, preaching as our Holland Lecturer, on the topic of Christian Mindfulness. She led our church in worship on July 12, 2020. 
https://vimeo.com/438181124