Sanctuary Worship– Sundays at 9:30am, we will meet for a sermon, music, and communion every other week in our beautiful sanctuary. We will livestream on Facebook. Pews are marked off for social distancing. Please, wear a mask. 
Outdoor Worship— Sundays at 11am, we offer a shorter, family-friendly time of worship in the front yard of the church. Bring your own lawn chair, sit 6 feet apart, wear a mask. In case of rain, we will meet in the Sanctuary (wearing masks, social distancing). 
---
Thursday evening, December 24, 2020, Christmas Eve Services
4pm Outdoor Worship
(Family Friendly)— bring lawn chairs & dress appropriatelyJoin us for a dramatic presentation of the Christmas Story, preformed by our children—
no rehearsal needed!We will sing carols, hear the Christmas story, and illumine light sticks.
7pm Sanctuary Service
(Traditional)Join for our traditional worship service of music (solos), scripture, sermon, and candles.For those wanting more distance, there are 5 areas for individuals/ families in the balconies.
---
In the month of November, we will focus on the Book of Jonah in worship. Jonah was a reluctant yet relatable prophet. God's gracious and merciful nature upset him. He wanted God to be vengeful to his enemies. How often do we want God to enact our form of justice? Join us to examine this fascinating book in the Bible and make room for God's mercy and grace.
Consider reading at home a chapter per week in preparation. 
---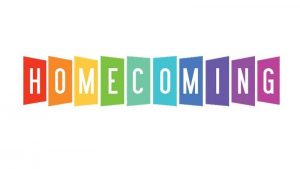 August and September we focused on the theme of Home. September 13, we celebrated Homecoming. We will hears from our member's talking about home. After the service, everyone enjoyed a Cuppie and Joe's cupcake. 
Watch our Homecoming video here:
https://vimeo.com/457531251
Some of our members reflect on our theme "Home." As you listen, remember that home is how God feels.
Video 1 on Home:
Video 2 on Home:
Video 3 on Home:
---
WORSHIP VIDEOS on the theme of Christian Mindfulness
May 2— As we move into the theme of Christian mindfulness, we are focusing on creating space for us to sit with God. You will see pictures of our members' sacred spaces. Scripture lesson is Gen 15: 9-18.
May 9— Worship today we listen for God's still, small voice. There is a wonderful clip of Dr. Amy Oden telling us how to find God in something small. Scripture reading is from I Kings 19: 1-4 and 9-15.
May 16— In worship we read together Psalm 5 and practice a breath prayer.
May 23— In worship, we will read together Acts 17:26-28, a sermon by Paul to the Athenians. He focuses on our connection with and through God saying, "For in God, we live and move and have our being." As a way to more fully ingest these words, Amy Oden will lead us in lectio divina with these verses of scripture.
May 31— 
This Pentecost, we read John 20:19-22 and open ourselves to receive the Holy Spirit. May the Holy Spirit transform our world
with heaven's electric power.
June 6— After a week of protests and division, we will focus on Jesus' command to love one another. How in the world do we do that? Music by Mariann Searle.
June 14— This was our first Sunday back together. We worshipped outside in front of the church. Our scripture reading was I Thessalonians 5:12-18, sermon was called "Always, Continually, and In All Circumstances."
https://vimeo.com/429040438
June 21—  Keep Awake from Matthew 25:1-13
June 28— Living Mindfully in our Ordinary Life from Romans 12:1-2
July 5—  A conversation on Christian Mindfulness. Special thanks to Brigette and Glen for bringing our message and Brett Payne for singing.
This is a video of Dr. Amy Oden, preaching as our Holland Lecturer, on the topic of Christian Mindfulness. She led our church in worship on July 12, 2020. 
https://vimeo.com/438181124
---
This is a sermon called Broken Hallelujahs, preached by Rev. Trina Bose North.